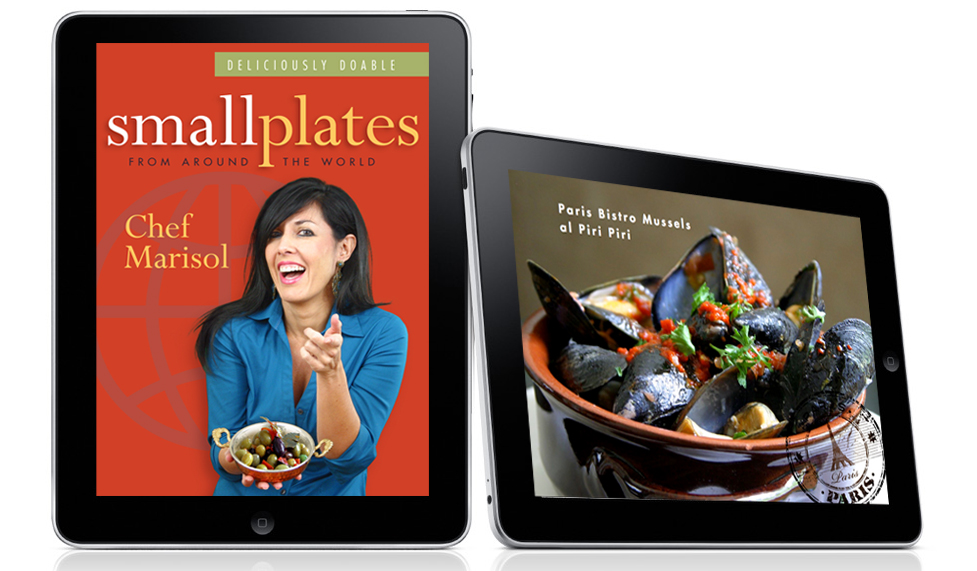 Welcome to Deliciously Doable Small Plates from Around the World.
This is the first small plates e-cookbook produced exclusively for tablets, a taste-teaser of a getaway. Relish the dazzling full-screen photos of every recipe and destination.
Listen to music as you serve up small bites that delight the senses. Watch video snippets of exotic locations. Cruise through the book with interactive links. Print and share your favorite recipes.
Click here for a 20-page FREE preview on iBooks
If you like what you see, there's no need to keep it a secret. Bring the world to a fellow foodie or a friend — give this book as a gift.